Raising breeders and chicks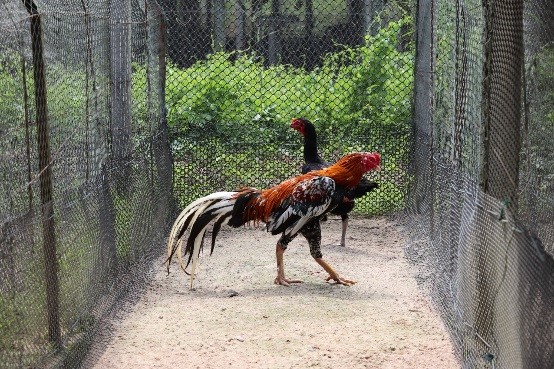 Health check of breeder chickens
Raising breeders and chicks The layout of the houses and the laying area.
Mixed coop style
The mixed coop is semi-detached, with the first area in the eaves for the hens to hatch and feed, the second is open. There is a lawn for exercise chickens. Ferrets eat grass and insects.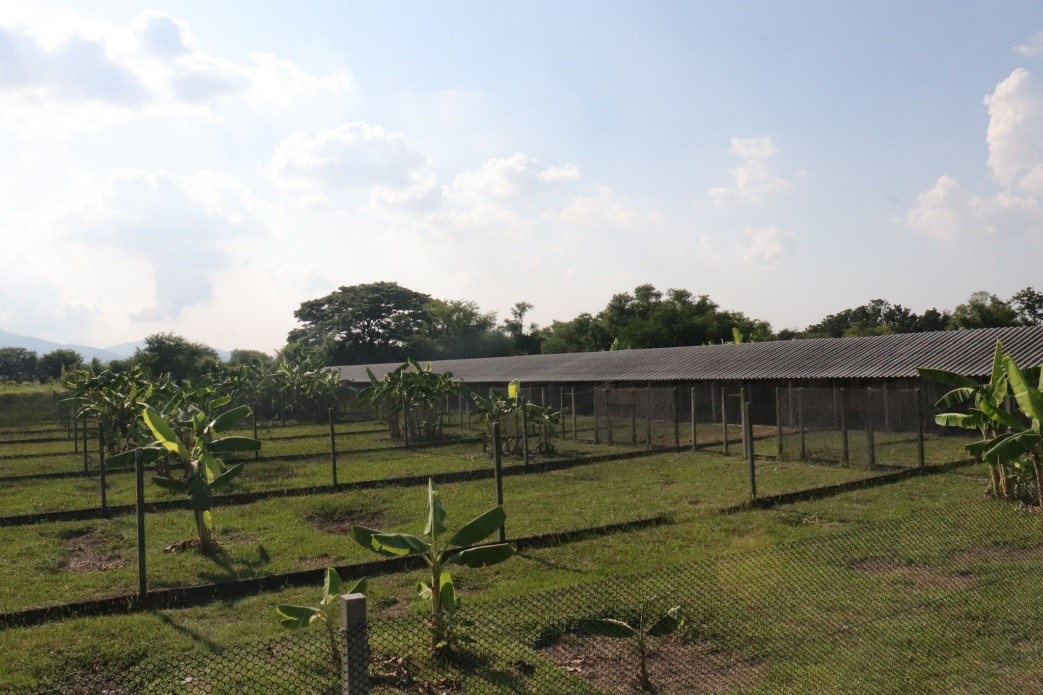 Semi-detached mixed coop
Used for raising breeder chickens. To breed There is an egg nest for the hens to lay eggs. And hatch naturally when the eggs hatch, the hens will feed the young. From birth to 2 months of age
1 mixing coop, 24 mixed rooms, size 80 square meters per room (8x10 meters)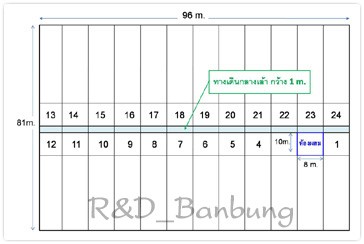 Mixing room layout (1 mixing room, size 8x10 meters)
In 1 mixing room used to raise 1 breeder and transfer the breeders to mix. (Move the mix only to the mother that is laying eggs)
One breeder can mix with 4-6 parent.
The environment must be grassy.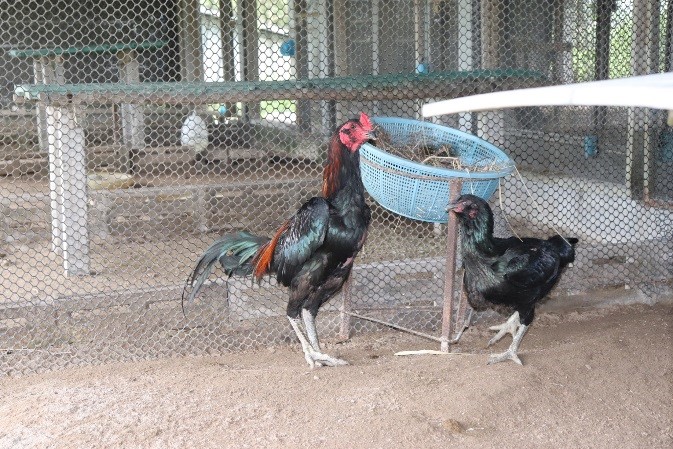 Mixing chamber